A Bowl of Ramen is Perfect for a February Day – Find It At These Local Restaurants
February 18, 2021
|
Uncategorized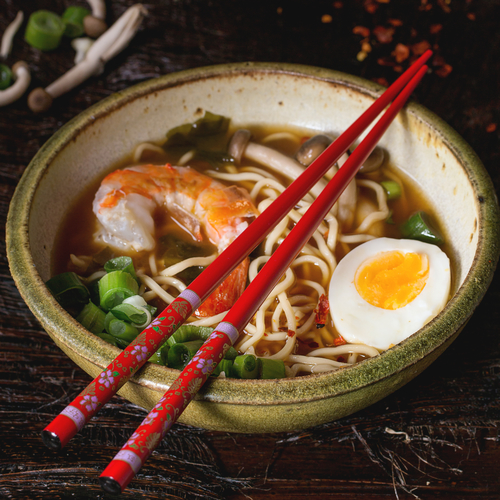 Yup, we know – that February New York City air can be chilly! However, it'll make for a pleasant winter scene instead of a cold one if you're watching it while sipping a bowl of delicious, authentic ramen.
Near our Sagamore apartments, lots of our local restaurants have perfected ramen, and its available for either dine-in, takeout or delivery so you can enjoy it wherever you please. Customize your bowl with items like sriracha, kimchi, chiles and more for a personalized lunch or dinner!
Zurutto, located at 142 W 72nd St, New York which is five minutes from your Sagamore apartment, is a relaxed, wood-lined Japanese restaurant which serves specialty ramen soups and dumplings.
Zurutto's ramens use organic grains, traditionally made Japanese miso and the fiery flavor of ginger. Plus, they all contain no MSG or artificial additives, so you can enjoy your bowl of ramen without anything to worry about. You'll love their tasty miso broth and chewy and wavy ramen noodles.
Kitakata Ramen Ban Nai, located at 267 Amsterdam Ave, New York which is six minutes from your Sagamore apartment, is a local outpost of a Japanese noodle chain specializing in Kitakata ramen topped with chashu.
The original Ban Nai Shokudo restaurant was opened in the city of Kitakata by Shingo and Hisa Ban Nai and was a popular local spot for ramen. It's now grown to have nearly 60 locations throughout Japan and we're lucky enough to have one right here as well so we can get an authentic bowl of ramen right around the corner.
142 W 72nd St, New York, NY 10023
(212) 498-0022
267 Amsterdam Ave, New York, NY 10023
(212) 721-1000