Get Your Valentine's Day Chocolates From These Upper West Side Chocolate Shops
February 12, 2021
|
Uncategorized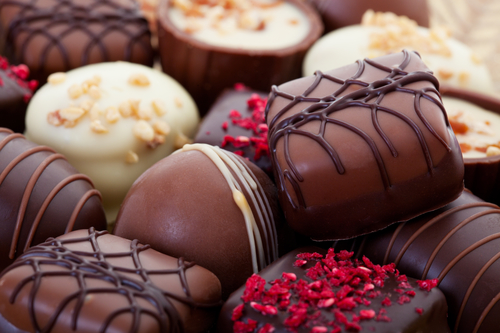 Valentine's Day is right around the corner, and whether you're looking for a box of the finest chocolates for your significant other or you want to treat yourself with the best sweets in town, we're all booking it to our favorite chocolate shops.
On the Upper West Side, we have lots of options for stellar chocolate shops, which offer everything from upscale truffles to fun designs. Head to these shops or order from their websites in order to get your chocolates in time for the big day!
Jacques Torres Chocolate, located at 285 Amsterdam Ave #1, New York which is six minutes from your Sagamore apartment, is a European-style shop featuring its namesake chef's chocolates, caramels, cookies and other sweets.
Jacques prides himself on specializing in fresh, handcrafted chocolates using premium ingredients free of preservatives and artificial flavors. From sourcing the perfect cacao beans to techniques steeped in tradition, Jacques combines genuine passion with handcrafted mastery to produce purely delicious, real chocolate.
Kee's Chocolates, located at 228 Columbus Ave, New York which is five minutes from your Sagamore apartment, showcases handmade chocolates made with the freshest ingredients from around the world, including yuzu from Japan, sea salt from France, and saffron from Spain.
Kee's Chocolates was founded in 2002 by Kee Ling Tong. She left her job in the corporate world to pursue her dream of opening a shop with flowers and chocolates in New York City. After a year, Kee was highly praised for producing artisanal chocolates and the shop became extremely popular.
285 Amsterdam Ave #1, New York, NY 10023
(212) 787-3256
228 Columbus Ave, New York, NY 10023
(917) 965-2216