Celebrate St. Patrick's Day with Irish Fare From These Local Irish Pubs
March 16, 2021
|
Uncategorized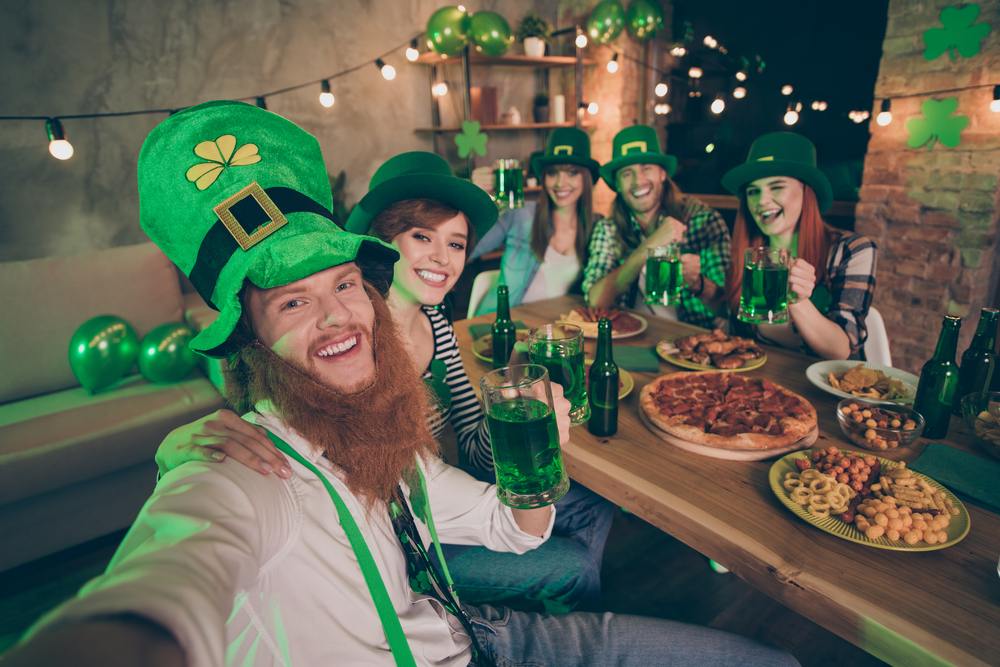 Whether you're a full-blooded Irishman or you couldn't hail further from the Green Isle, this March 17, we all get to be Irish for the day when we celebrate St. Patrick's Day. Here on the Upper West Side, you can do that with authentic Irish food and drinks from our favorite local Irish bars and restaurants, all of which are offering takeout and delivery in addition to dine-in services.
Ready for a bite of bangers and mash, a sip (or a few!) of Guinness and a helping of Irish soda bread? Head to these spots located near your Sagamore apartment for a meal worth celebrating.
The Dead Poet, located at 450 Amsterdam Ave #2, New York which is an eight minute walk from your Sagamore apartment, is a narrow, literary-themed Irish pub whipping up cocktails named after famous poets and food from a bar menu.
Combining his passion for Irish pubs and literature, owner Drew Dvorkin opened The Dead Poet in September of 2000. Drew, a former high school English teacher, designed the bar to celebrate the lives and spirits of famous writers and poets. The mahogany-paneled walls are adorned with black and white portraits, musing quotations, and poetic passages pertaining to the universal quandaries of life.
Dublin House, located at 225 W 79th St, New York which is a five minute drive from your Sagamore apartment, is a circa-1933 throwback bar with linoleum, wood paneling and an old-school neon sign.
Officially operating as a pub since 1933 in the post-prohibition era, its neon harp has remained a beacon in the area for those seeking respite from the craziness of the city around them. Irish-owned and operated for nearly 100 years, the Dublin House has remained a landmark and embodies what it means to be a true Irish pub.
450 Amsterdam Ave #2, New York, NY 10024
(212) 595-5670
225 W 79th St, New York, NY 10024
(212) 874-9528