Pi Day is March 14! Here's Where To Get Pie on the Upper West Side
March 12, 2021
|
Uncategorized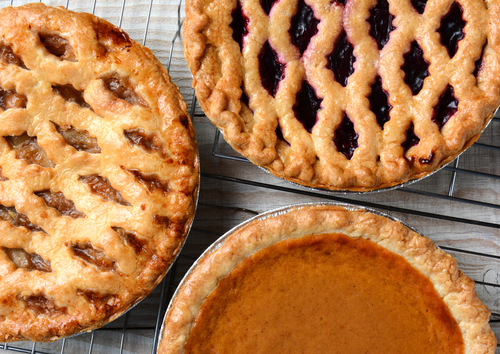 Pi Day on March 14 might celebrate the mathematical constant π, but there's a much tastier way to enjoy the holiday here on the Upper West Side than doing any math problems – with a delicious, homemade pie, whether it's blueberry, apple or pumpkin.
Within only minutes of our Sagamore apartments are tons of locally-owned bakeries which are the experts when it comes to a perfect pie. Place your order now and you won't even need to turn on your Sagamore oven!
Orwashers Bakery, located at 440 Amsterdam Ave, New York which is an eight minute walk from your Sagamore apartment, is an established artisanal bakeshop crafting breads, pies, pastries, cookies and sandwiches in a cozy space.
Orwashers is a New York City institution which was founded in 1916 by a Hungarian immigrant family and began as a small storefront. It was borne out of a desire to serve local immigrant community members and focused on the high-quality rye, black and grain breads that reflected the traditions of their homeland.
Silver Moon Bakery, located at 2740 Broadway, New York which is four minutes from your Sagamore apartment, is a neighborhood bakery offering artisan breads, French pastries, pies, cakes and tarts, plus sidewalk seating during warm weather.
Owner Judith Norell started baking at home as a child with her mother and then continued to invent delicious pieces of bread and muffins as a hobby in the rare free moments in her career as a musician. She turned to full-time baking in the late 1990s and began Silver Moon Bakery in November 2000 with co-owner Georgia Stamoulis. It was the first artisan bakery to open on the Upper West Side in many years.
440 Amsterdam Ave, New York, NY 10024
(646) 461-7929
2740 Broadway, New York, NY 10025
(212) 866-4717