Stock Up on Spring Sneakers From These Local Shoe Stores
March 25, 2021
|
Uncategorized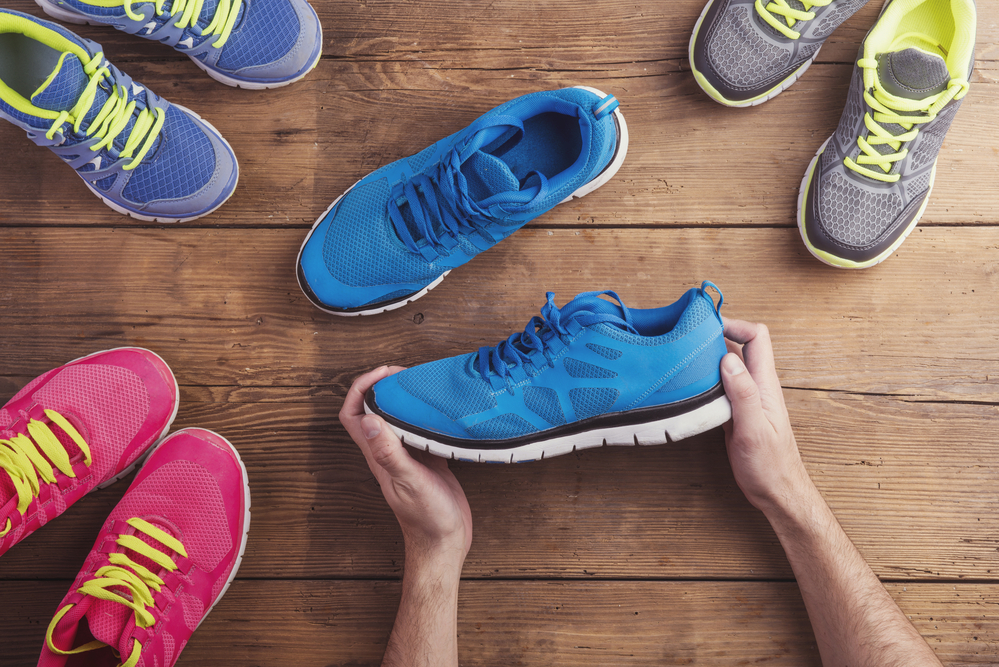 It might still be cold outside, but don't forget – the pleasant temperatures of the spring are right around the corner, which means it'll also be time to enjoy biking, walking and running through the many parks we have near our Sagamore apartments.
Are those old running sneakers looking a little worn down? Now is the perfect time to pick up a new pair to help motivate your spring workouts before summer swimsuit season comes along. Check out these shoe stores on the Upper West Side for a perfect fit.
Harry's Shoes, located at 2299 Broadway at W 83rd St, New York which is a nine minute walk from your Sagamore apartment, is a long-standing store stocking American and European brand comfort shoes, outerwear and accessories.
Catering to generations of New York City residents since the 1930's, Harry's Shoes has earned deep loyalty with their extensive selections, timely and stylish collections from designer and comfort footwear brands, personalized service, and casual shopping environment.
West NYC, located at 147 W 72nd St, New York which is six minutes from your Sagamore apartment, is a brick-lined store known for its collection of brand-name sneakers, plus casual and athletic apparel.
West NYC has since become a destination for limited edition footwear, attracting both locals and celebrity clientele alike. Besides stocking the best from Nike, Adidas, and Puma, West NYC has collaborated on sneakers with New Balance and Saucony. They've also developed their own line of apparel, delving into their New York heritage for inspiration.
2299 Broadway at W 83rd St, New York, NY 10024
(212) 874-2035
147 W 72nd St, New York, NY 10023
(212) 787-8595
Get Your Sagamore Apartment Ready For Spring With These Nearby Furniture Stores
On March 20 when the first day of spring is finally here, many of us will give our homes a little spring clean-out. But spring isn't all about getting rid of the old – it's also about giving your Sagamore apartment a bright refresh for the warm weather we've all been waiting for!
One way to do that is to pick up new furniture and home décor that will give your space the update it needs. Check out these home stores near your Sagamore apartment and fill your home with the colors and styles of the season!
Jonathan Adler, located at 304 Columbus Avenue at W 74th St, New York which is eight minutes from your Sagamore apartment, is a mod-influenced shop with its own line of colorful, contemporary furniture, lamps, pillows and more.
Potter, designer and author Jonathan Adler launched his namesake brand after leaving his day job to pursue his first love: pottery. In 1993, Barneys bought his collection of pots, and five years later, he opened his first store in Soho. Today, they are a design company with retail locations worldwide, a thriving e-commerce site, a full slate of residential and commercial projects, and a global wholesale business.
Roche Bobois, located at 2040 Broadway, New York which is eight minutes from your Sagamore apartment, is a high-end home-furniture chain, specializing in contemporary pieces from international designers.
Roche Bobois is a world leader in furniture design and distribution offering a broad range of exclusive made-to-order designs, manufactured with a high level of customization in small European workshops. Browse their full collection of premium-quality furniture, including sofas, armchairs, cocktail tables, dining chairs, sideboards, beds, wardrobes, storage and accessories including lighting, cushions and rugs.
304 Columbus Avenue at W 74th St, New York, NY 10023
(212) 787-0017
2040 Broadway, New York, NY 10023
(212) 799-0090