Celebrate National Beer Day at These Nearby Breweries
April 6, 2021
|
Uncategorized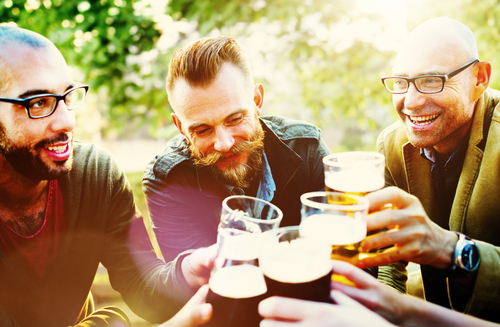 There's no better way to relish the much-anticipated arrival of spring than with a cold beer. When National Beer Day comes along on April 7, you have an excuse to indulge in your favorite brews from breweries making their own beer near our Sagamore apartments.
Whether you love a crisp IPA, a hearty porter or a refreshing ale, they have it all at these local breweries. Stop by for a brew – or a few – and get in the National Beer Day spirit! Plus, many of them offer beers to-go as well.
The Bronx Brewery, located at 856 E 136th St, The Bronx which is 14 minutes from your Sagamore apartment, offers both a taproom and an outdoor space where visitors can enjoy a diverse selection of beers from this nationally recognized brewery.
Besides being dedicated to creating amazing beers, The Bronx Brewery is also committed to the community it serves and strives to hire people from all backgrounds and cultures. Plus, it participates in a wide array of local initiatives, including donating thank-you beers to first responders, donating money to provide free mental health services to foster families and donating money to Puerto Rico national disaster relief.
Torch & Crown Brewing Company, located at 12 Vandam St, New York which is 18 minutes from your Sagamore apartment, is a three-year-old brewery founded by childhood friends Joe Correia and John Dantzler.
On a trip to Ireland, Joe and John formally decided that one day, they'd open their own brewery centered around their love of three things – great beer, ambitious creations and the amazing city of New York. After 10 years, thousands of trial batches and a few more boil-overs, they finally made their dream come true with Torch & Crown Brewing Company.
856 E 136th St, The Bronx, NY 10454
(718) 402-1000
12 Vandam St, New York, NY 10013
(212) 228-7005