Spring is Here! Enjoy It at These Upper West Side Parks
April 22, 2021
|
Uncategorized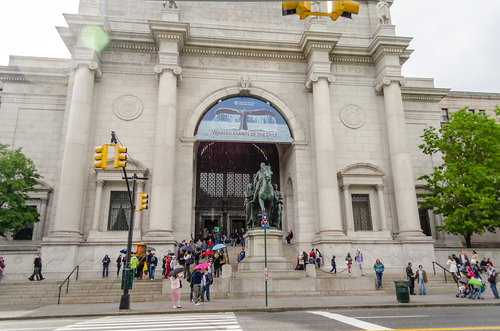 Finally, the warm weather has arrived here on the Upper West Side, and we are so ready to enjoy it with hiking, biking and running. Here near our Sagamore apartments, there are lots of beautiful parks nearby where you can get a dose of fresh air without going too far from home.
Ready to get in the spring spirit and finally get some vitamin D after months spent on your Sagamore couch? Check out these local parks which offer tons of fun outdoor activities, whether you want to get a workout in or just relax in the sunshine.
Theodore Roosevelt Park, located at 200 Central Park West, New York which is four minutes from your Sagamore apartment, is a park surrounding the American Museum of Natural History that has paths, grassy areas and a dog run.
Since 1990, the dog run has been a boon to the community. It is one of the largest dog runs in New York City's parks. The renovation of the park included the relocation of the dog run, improvement of the drainage and irrigation systems, the renovation of the lawn and paths, and the addition of new benches and fencing. The dog run, once called Teddy's Dog Run, was renamed Bull Moose Dog Run after Roosevelt's Progressive Party.
Riverside Park South, located at Riverside Blvd, New York which is 10 minutes from your Sagamore apartment, is a sunset-facing green space along the river offering walking paths, grassy areas and outdoor events.
Riverside Park South is a blend of recreational space and thriving native ecosystems that pays homage to the area's crucial role in the railroad history of New York City. It was constructed in five phases between 2001 and 2020 with a sixth and final phase scheduled for completion in 2023.
200 Central Park West, New York, NY 10024
(212) 639-9675
Riverside Blvd, New York, NY 10069
(212) 639-9675