These Upper West Side Restaurants Are Serving Easter Brunch
April 1, 2021
|
Uncategorized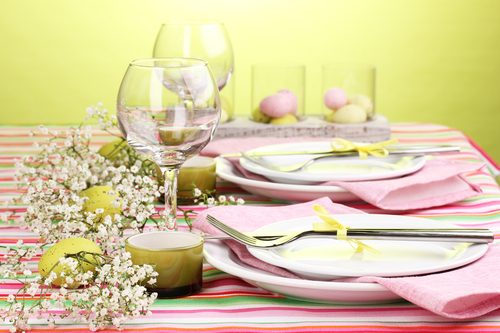 After a long winter, Easter is finally right around the corner on April 4, making for the perfect holiday to enjoy the newfound warmer weather and also savor a scrumptious brunch of roasted ham, French toast, omelets, carrot cake and more.
Want to give yourself a break after a long season of cooking three meals a day in your Sagamore kitchen? Head to these top-notch restaurants for a memorable Easter meal made by the experts.
Bar Boulud, located at 1900 Broadway, New York which is nine minutes from your Sagamore apartment, offers relaxed Parisian-style dining by Chef Daniel Boulud with standout charcuterie and wines.
Daniel Boulud, a native of Lyon, France, is today considered one of America's leading culinary authorities and one of the most revered French chefs in New York, the city he has called home since 1982. In his restaurant, you'll find the warm welcome the chef is renowned for, combined with traces of the soulfully satisfying traditional cooking he grew up with on his family's Rhône Valley farm.
The Ribbon, located at 20 W 72nd St, New York which is five minutes from your Sagamore apartment, serves American cooking, a raw bar and creative cocktails in polished surrounds with retro touches.
If you're looking for a taste of old New York, then the Ribbon should be your destination this Easter. On the holiday, they'll offer spit-roasted meats, seafood and an exclusive Easter dish of seared sea scallops with pea purée, oyster mushrooms, and prosciutto brown butter.
1900 Broadway, New York, NY 10023
(212) 595-0303
20 W 72nd St, New York, NY 10023
(212) 944-2474