Celebrate Cinco de Mayo at These Upper West Side Mexican Restaurants
May 4, 2021
|
Uncategorized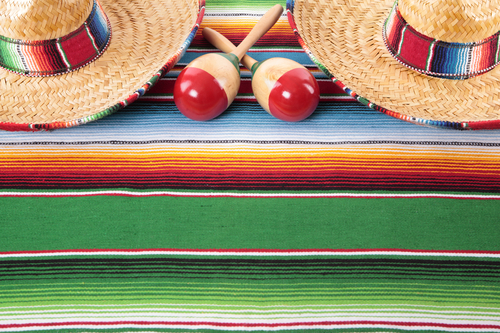 Whether you plan on celebrating your Mexican heritage this Cinco de Mayo or you're just looking for some authentic and delicious tacos, fajitas and enchiladas, you can find it all at the Mexican restaurants located near our Sagamore apartments.
This May 5, celebrate the holiday observed to commemorate the Mexican Army's victory over the French Empire at the Battle of Puebla at these eateries which will only take you take you a few minutes to get to from home. Or, enjoy Cinco de Mayo from the comfort of your Sagamore couch by ordering takeout or delivery!
The Great Burrito, located at 522 Columbus Ave, New York which is a seven minute walk from your Sagamore apartment, is a no-frills nook with a lineup of Mexican staples, limited seating and a cash-only policy.
A blend of traditions and culinary innovations, the Great Burrito's menu reflects the unique regions of Mexico, their time-honored preparation techniques and modern trends in Mexican cuisine. They offer authentic Mexican food available for delivery or takeout – check out their online menu and place an order from their website.
El Mitote, located at 208 Columbus Ave, New York which is six minutes from your Sagamore apartment, is a colorful cantina serving grilled Mexican sandwiches plus margaritas and aguas frescas.
El Mitote is a showcase for the food of Guadalajara, founder Cristina Castaneda´s hometown. It is the marriage of classic Mexican street-food with a contemporary flair in a relaxed and friendly atmosphere. With a laid-back attitude as well as a huge array of traditional Mexican dishes, there's something for everyone here!
522 Columbus Ave, New York, NY 10024
(212) 724-5151
208 Columbus Ave, New York, NY 10023
(212) 874-2929