Hosting a Memorial Day BBQ? Pick Up Your Burgers, Hot Dogs and Steaks From These Butcher Shops
May 28, 2021
|
Uncategorized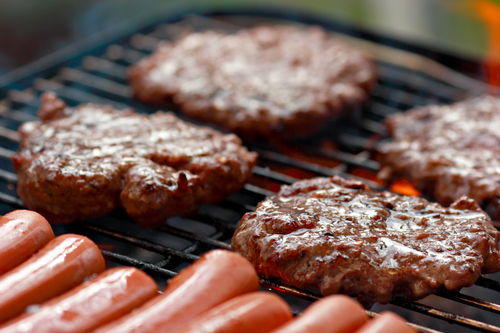 This Memorial Day, some of us are planning to celebrate the unofficial start of summer with small gatherings at our Sagamore apartments. If you plan on having a few friends over, be sure to impress them with the best burgers, hot dogs and steaks that you can find in the city!
With the amazing butcher shops located near our Sagamore apartments, you can find top-choice meats prepared by some of the most experienced butchers on the Upper West Side. Check out these shops to get everything you need for Memorial Day!
Fleishers Craft Butchery, located at 1325 3rd Ave, New York which is 10 minutes from your Sagamore apartment, is a 17-year-old butcher shop which was established to show that locally raised, pasture fed meats are better for your health, better for the planet and are remarkably better tasting!
They did it by developing expertise as whole animal butchers, building relationships with local farmers and exploring ways they could share their passion and know-how with a growing community interested in responsibly sourced meats. They quickly made a name for themselves as a high-quality butchery.
Lobel's Prime Meats, located at 1096 Madison Ave, New York which is a seven minute drive from your Sagamore apartment, is a venerable generations-old butcher for high-end, custom-trimmed meats, including specialty items.
For over 60 years, Manhattan's elite have trusted the Lobel's family to be their source for world's best meat and old-fashioned, personalized customer service. Whether they're recommending particular cut, suggesting a recipe or sharing cooking tips, their goal is to provide every customer with a peak dining experience—every single time you purchase from them.
1325 3rd Ave, New York, NY 10021
(646) 880-6688
1096 Madison Ave, New York, NY 10028
(212) 737-1372