It's Farmers' Market Season! Visit These Markets Near Your Sagamore Apartment
May 20, 2021
|
Uncategorized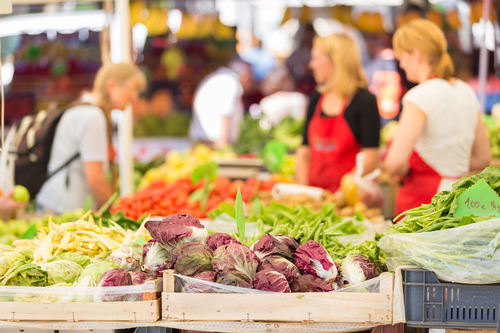 After a long winter, delicious crops are finally sprouting which means it's farmers' market season here on the Upper West Side! Near our Sagamore apartments, there are tons of farmers' markets offering a variety of open days and hours to fit your schedule.
Plus, don't expect to just find produce at these long-standing farmers' markets – with huge lists of vendors, you can find local sources to purchase your meat, baked goods, herbs, condiments and more. You can always find something new at these top-notch farmers' markets!
97th Street Greenmarket, located at 97th St & Columbus Ave &, Amsterdam Ave which is a nine minute walk from your Sagamore apartment, is one of the longest running year-round markets, having been serving the diverse population of the Upper West Side for over 25 years.
Located on a wide cross-town street, the peak of the season finds this market teeming with produce from southern New Jersey, Orange County, NY, and the Hudson Valley available, as well as eggs, grass-fed meat, fish, cheese and more.
77th/79th Street Greenmarket, located at Columbus Avenue & W 77th St, New York which is a four minute drive from your Sagamore apartment, is year-round market that stretches from 78th St. to 81st Streets each Sunday just behind the American Museum of Natural History on beautiful, tree-lined Columbus Avenue.
Shoppers will find grass-fed beef, New York's freshest fish, duck, chicken, ostrich, goat cheese, fresh flowers, eggs, honey, baked goods, apple cider and a large variety of fruit and vegetables. Look for foraged greens like ramps in the spring, and an abundance of corn and berries come summer.
97th St & Columbus Ave &, Amsterdam Ave, New York, NY 10025
(212) 788-7900
Columbus Avenue &, W 77th St, New York, NY 10024
(212) 788-7900