It's Rosé All Day at These Upper West Side Wine Destinations
June 24, 2021
|
Uncategorized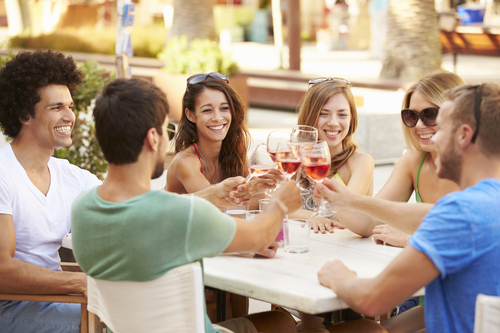 Here on the Upper West Side, a beautiful June day with the sun shining and gentle breeze through the air means one thing – rose all day! That's especially true on June 12, which is National Rose Day.
You can enjoy as many glasses of rose as you please near our Sagamore apartments, where there are tons of bars and restaurants specializing in great wine selections. Looking to unwind with a glass of rose – or a few? Visit these spots without venturing too far from home for a truly relaxing afternoon.
Tarallucci e Vino, located at 475 Columbus Ave, New York which is a 10 minute walk from your Sagamore apartment, is an all-day Italian café and wine bar with pastries and espresso in the morning, plus wine and nibbles later on.
Established in 2001, lively all-day Italian bistro and wine bar Tarallucci e Vino brings the ease and casual elegance of Italy's bars and "caffés" to New York. Their versatile wine list features many gems from family-run wineries in Italy, which complement the menus beautifully and create a true Italian dining experience at five Manhattan locations.
Buceo 95, located at 201 W 95th St, New York which is a six minute walk from your Sagamore apartment, offers small plates and diverse wines at this hip tapas bar with a relaxed vibe and sidewalk seats.
Close your eyes here and you think you're in Spain, as many Spaniards and locals exclaim! The amazing tapas, reasonably priced wine list and warm staff will keep you returning to this Iberian find without the jet lag.
475 Columbus Ave, New York, NY 10024
(212) 362-5454
201 W 95th St, New York, NY 10025
(212) 662-7010