Take Dad to These Upper West Side Steakhouses This Father's Day
June 10, 2021
|
Uncategorized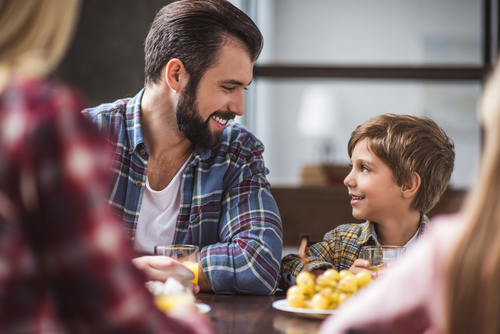 Usually, Dad spends Father's Day slaving over the grill, cooking up steaks, burgers and hot dogs for the whole family. But this year, let someone else do the work and take him to one of the steakhouses near our Sagamore apartments.
Whether he likes his steak still mooing or he prefers it to give new meaning to the phrase "well done," these steakhouses are the experts when it comes to food, service and hospitality. Make your reservation now and treat Dad to a meal he won't forget on June 20!
West Side Steakhouse, located at 597 10th Ave, New York which is 15 minutes from your Sagamore apartment, is an unpretentious neighborhood steak and seafood restaurant with a vibe that blends modern and traditional.
This eatery combines the old-world charm of a traditional steakhouse with a modern look. With its "Old New York City" motif, the West Side Steakhouse will have you dining in comfort and style. From tantalizing appetizers to their mouthwatering steaks, they are sure to please even the most discriminating palate.
Tuscany Steakhouse, located at 117 W 58th St, New York which is 14 minutes from your Sagamore apartment, serves classic American and Italian steak and seafood dishes in a cozy, upscale atmosphere.
Tuscany Steakhouse is the ultimate destination for steaks, seafood and wine lovers seeking a memorable dining experience and an educated service. Their dry-aged steaks are marinated to perfection, from a porterhouse for two to scrumptious rib-eye. Relax at their cozy and unique brick-arched bar and enjoy many categories of cocktails and fine wines from around the world.
597 10th Ave, New York, NY 10036
(212) 564-4803
117 W 58th St, New York, NY 10019
(212) 757-8630