These Upper West Side Gardens Are At Their Prime Right Now
June 3, 2021
|
Uncategorized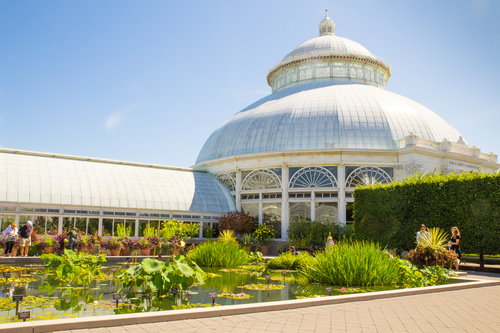 With beautiful blooms every color of the rainbow, our Upper West Side gardens are at their very best this month as spring is in full force! If you want to see them up close, you don't have to venture far – there are lots of gardens near our Sagamore apartments that are ripe for exploring.
This weekend, get off the couch and instead, get some fresh air at some of these photo-worthy gardens that are only a short drive from home. It's the perfect opportunity to get a walk in and enjoy the sunshine!
Shakespeare Garden, located at 79th St Transverse, New York which is six minutes from your Sagamore apartment, is a four-acre garden resembling an English countryside with flowers and plants from Shakespeare's works.
A garden was first created on this site in 1912 by Dr. Edmond Bronk Southwick, NYC Parks' entomologist, as a place for kids to study plants and natural history. Southwick, an avid Shakespeare fan, included four large planting beds with flowers found in Shakespeare's literature, also intended to be used as a teaching tool. The garden became more focused on Shakespeare in 1916, in part because of celebrations of the tricentennial of Shakespeare's death, and was dedicated and officially named on April 23, 1916.
Conservatory Garden, located at 1233 5th Ave, New York which is nine minutes from your Sagamore apartment, is a quiet, formal garden inside Central Park with three distinct areas open from 8 a.m. until dusk.
A destination for neighborhood residents and visitors from all over the world, Conservatory Garden's six acres are well-known for plantings of tulips, lilacs, crabapple trees, summer perennials, and chrysanthemums. Its design and specular floral displays have also made it a popular destination for small weddings.
79th St Transverse, New York, NY 10024
(212) 310-6600
1233 5th Ave, New York, NY 10029
(212) 310-6600