These Upper West Side Seafood Boil Restaurants Offer a Taste of the Big Easy
June 17, 2021
|
Uncategorized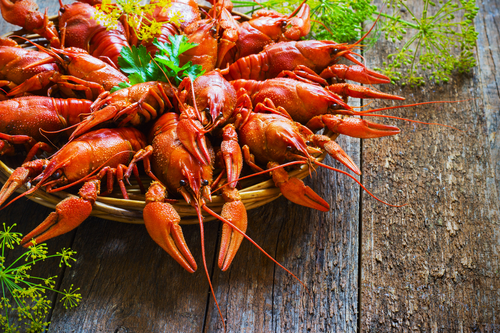 We may be used to white tablecloths at our Upper West Side restaurants, but in the South, foodies love to dig in – especially at seafood boils, where seafood is cooked in a large pot with seasonings before being dumped on tables for diners to eat with their hands!
Here on the Upper West Side, you can get a taste of this delicious seafood tradition at our restaurants specializing in seafood boils straight from the South. At these eateries, choose from crab legs, clams, shrimp and more and prepare for a full stomach.
LoLo's Seafood Shack, located at 303 W 116th St, New York which is eight minutes from your Sagamore apartment, is a small counter-order spot offering Caribbean-inspired fare including seafood boils.
Chef Raymond Mohan and Leticia Skai Young founded LoLo's out of their passion for travel and seafood flavors. The LoLo's experience is inspired by the locally owned and locally operated seaside eateries referred to as lolos that they encountered while living in the British West Indies.
Mighty Catch, located at 940 Columbus Ave, New York which is five minutes from your Sagamore apartment, offers a taste of New Orleans with their signature seafood boils, featuring a choice of catch, sauce and spice level.
Mighty Catch offers authentic and delicious Cajun and Creole cuisine at a convenient location. Their affordable prices make the restaurant a natural choice for eat-in or take-out meals in the area. The restaurant is known for its variety in taste and high-quality, fresh seafood.
303 W 116th St, New York, NY 10026
(646) 649-3356
940 Columbus Ave, New York, NY 10025
(917) 388-3668