Celebrate Bastille Day July 14 at These Upper West Side French Restaurants
July 13, 2021
|
Uncategorized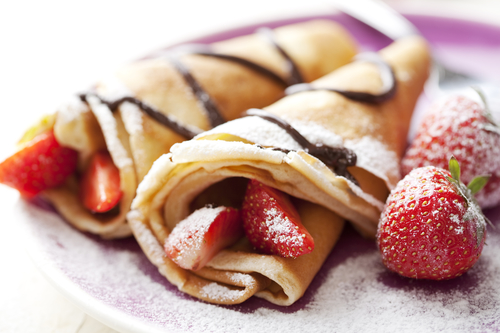 For 232 years, the French have annually celebrated Bastille Day, the national holiday that marked a turning point of the French Revolution and the unity of the French people. Here on the Upper West Side, we may be a plane ride away from the home of the "City of Lights," but we can still celebrate delicious French cuisine at our local restaurants.
When Bastille Day arrives on July 14, celebrate the holiday with cassoulet, coq au vin, boeuf bourguignon and other traditional French dishes at French restaurants located near our Sagamore apartments.
Nice Matin, located at 201 W 79th St, New York which is a 10 minute walk from your Sagamore apartment, is a bustling French-Mediterranean bistro with a Riviera vibe, outdoor seating and a bar up front.
For nearly two decades, Nice Matin has been an Upper West Side elegant, beautifully designed and sophisticated dining destination. Featuring a Wine Spectator Grand Award-winning wine list and an inventive French Provençal-inspired menu created by Chef Andy D'Amico, who was named "Best Chef" by New York Magazine, Nice Matin is the essential French brasserie of the area.
La Boite en Bois, located at 75 W 68th St, New York which is an eight minute drive from your Sagamore apartment, is a neighborhood veteran serving classic French bistro fare in a rustic, small space.
La Boite en Bois is a quaint and romantic family-owned French restaurant tucked away in a beautiful brownstone. With its romantic ambience, you will feel as though you are in the countryside of France. Their experienced and attentive staff will be sure to provide you with an unforgettable experience.
201 W 79th St, New York, NY 10024
(212) 873-6423
75 W 68th St, New York, NY 10023
(212) 874-2705