International Beer Day is Aug. 7! Celebrate At These Upper West Side Beer Bars
August 6, 2021
|
Uncategorized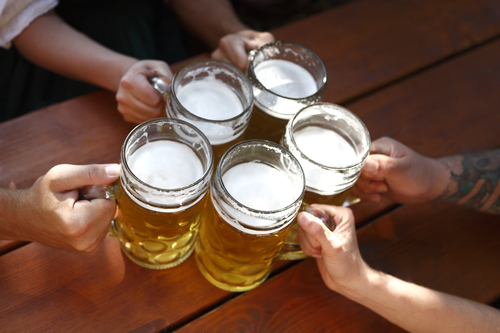 On International Beer Day on Aug. 7, we can celebrate beers from all over the world with a pint, a flight or a mug of everything from Asian lagers to German witbiers. Plus, in a neighborhood as international as the Upper West Side, you can do so without ever getting on a plane.
This International Beer Day, imbibe in your favorite beverage from a beer bar located near your Sagamore apartment. Who knows, you just might find your new favorite brew right around the corner from home!
Amsterdam Ale House, located at 340 Amsterdam Ave, New York which is six minutes from your Sagamore apartment, is a no-frills brewpub with a sizable craft beer lineup, a bar food menu and several TVs airing sports.
Amsterdam Ale House is a proud supporter of the craft beer movement with a selection of 30 drafts and over 40 bottles and cans. This is complemented by a full bar with a curated wine selection. They also serve a menu of traditional American pub fare as well as more modern and healthy dishes.
Craft & Carry, located at 466 Amsterdam Ave, New York which is a seven minute walk from your Sagamore apartment, is known for offering the best local, hyperlocal and independent craft beers.
They work with dozens of small distributors and independent breweries in New York and around the world to find the latest, greatest tasting beers – and to serve them to you the way they're meant to be served. They work hard to discover and stock their shelves with the latest, most delicious tasting beers being made right now. 
340 Amsterdam Ave, New York, NY 10024
(212) 362-7260
466 Amsterdam Ave, New York, NY 10024
(917) 472-7723