Summer Is The Time For S'mores. Here's Where To Get S'mores-Inspired Desserts on the Upper West Side
August 3, 2021
|
Uncategorized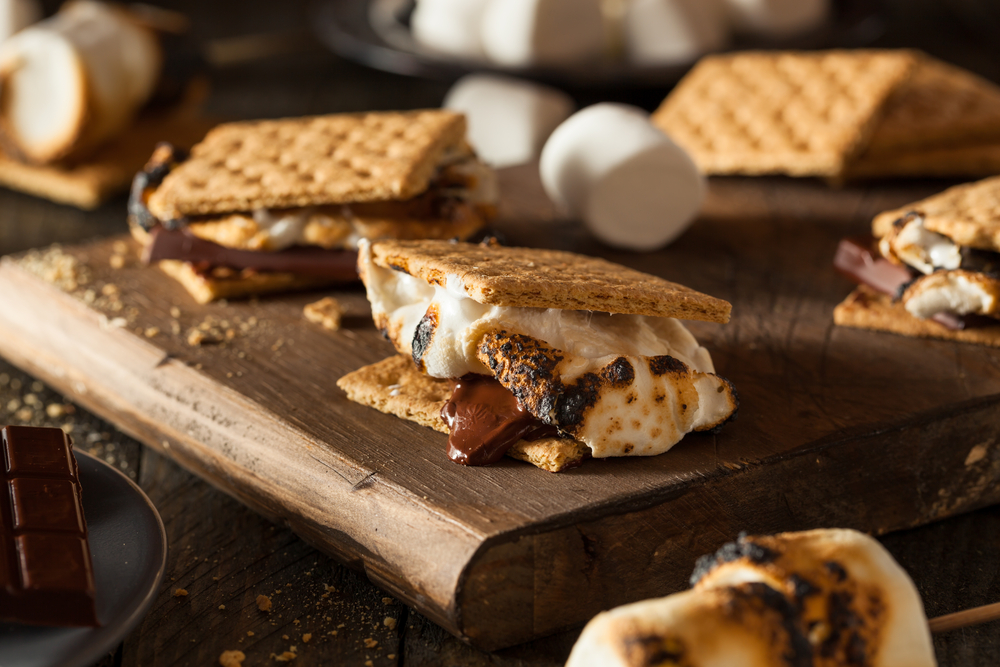 There's no dessert that says summer quite like s'mores, especially if it means roasting your own marshmallows over an open fire on a perfect August night. But here on the Upper West Side, you don't need to wait for a campfire to enjoy s'mores – you can get s'mores-inspired desserts nearby.
Get a taste of this delectable dessert at restaurants and bakeries near our Sagamore apartments that offer their own creative takes on the classic sweet. It will be your new favorite way to enjoy melted chocolate, sticky marshmallows and sweet graham crackers!
Beard Papa's, located at 2167 Broadway, New York which is a five minute drive from your Sagamore apartment, is a Japanese chain expanding to the U.S. offering a selection of unique baked cream puffs and pastries, including a s'mores cream puff.
Owner Yuji Hirota perfected the art of pastries by making a double layered puff–choux on the inside, and pie crust on the outside. Then, he proceeded to make a delicious filling, made with a mixture of whipped and vanilla custard cream. Beard Papa's stores still use the recipe to this day, along with a ton of new recipes that are bound to satisfy any palate.
Insomnia Cookies, located at 405 Amsterdam Ave, New York which is six minutes from your Sagamore apartment, is a bakery chain known for late-night deliveries, with some locations selling ice cream. It was founded in a college dorm room in 2003 at the University of Pennsylvania by then-student Seth Berkowitz, and it has been feeding the insatiable hunger of their fans ever since.
Their cookie menu includes a s'mores cookie, which is a warm, decadent chocolate cookie packed with toasty marshmallow, crunchy graham cracker and chocolate chunks.
2167 Broadway, New York, NY 10024
(212) 799-3770
405 Amsterdam Ave, New York, NY 10024
(929) 239-4768