Shop At These Upper West Side Clothing Stores For Back-To-School Fashion
September 1, 2021
|
Uncategorized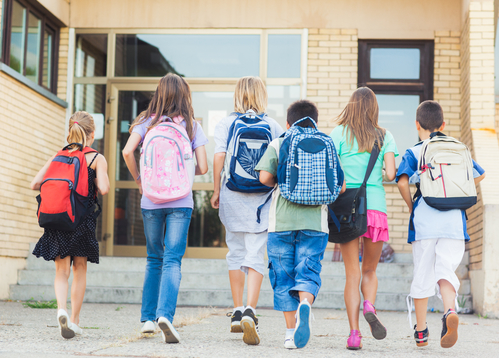 Now that the kids are heading back to school soon, it's time to restock their wardrobes with new tops, jeans, sneakers, backpacks and more. On the Upper West Side, the options are seemingly unlimited as there are tons of spots you can check out for unique kids' clothing.
Plus, the best part is they're all right around the corner from your Sagamore apartment! Visit these stores this weekend to help the kids feel their very best when they head back to hit the books this month.
Monica And Andy, located at 410 Columbus Ave, New York which is four minutes from your Sagamore apartment, uses the softest, safest certified organic fabrics to make limited-edition prints and mix-and-match essentials.
Monica And Andy wasn't born in a boardroom. It was born in a delivery room to a mom, who in that moment, wanted nothing more than to know that what touched her daughter's newborn skin would be the softest, most trustworthy fabric available. A mom who, when she couldn't easily find those products, vowed to make them herself. So, Monica showed up in the boardroom (and at the design table, manufacturer, production line and shipping center) and mothered her idea to life.
Caramel, located at 1244 Madison Ave, New York which is seven minutes from your Sagamore apartment, is a branch of a luxe UK kids' shop selling its clothes, shoes and accessories, plus bedding and toys.
Their children's clothes are designed by the founder herself to break free of the usual styles and conformities. The clothes are functional and can be used in the park or at school, plus, they're designed to feel timeless and go beyond trends. Caramel tries to let the design and quality speak for itself by experimenting with colors and fabrics that are not traditionally used for children's clothes.
410 Columbus Ave, New York, NY 10024
(646) 918-7879
1244 Madison Ave, New York, NY 10128
(212) 348-4880