These Upper West Side Family-Friendly Restaurants Have Something for Everyone
September 16, 2021
|
Uncategorized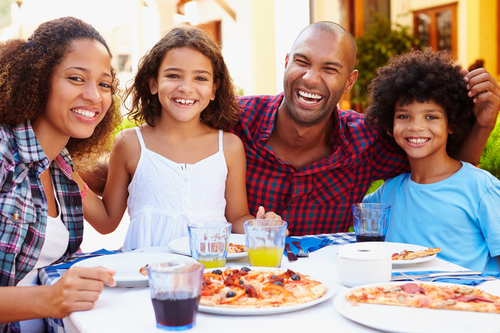 The kids are back to school, and after a long summer of fun, sitting back in a classroom for eight hours a day can't be easy. So, treat them once they get off the school bus – take them to one of these family-friendly restaurants near our Sagamore apartments.
The Upper West Side has a restaurant scene that has something for everyone, and that includes spots that not only have great food and drinks, but also fare that kids will love, too. Head to one of these eateries with casual digs, a versatile menu and a fun atmosphere!
Bodrum Mediterranean Restaurant, located at 584 Amsterdam Ave, New York which is one block from your Sagamore apartment, has a menu that spans the Mediterranean, offering both meze samplers and brick-oven pizzas.
Named after the port city on the Mediterranean's Turquoise coast, Bodrum offers an ambitious, unique menu of Mediterranean food. With Turkish, Greek, Lebanese, French and Italian culinary influences, Bodrum places brick oven pizza next to mezzes and kebabs next to fish, finding a common thread that unifies Mediterranean cuisines.
Fred's, located at 476 Amsterdam Ave, New York which is a seven minute walk from your Sagamore apartment, is a half bar, half casual American burger joint in a below-ground setting with dog photos on the wall.
Fred's Restaurant is named after a female black Labrador Retriever who was bred by the dedicated people at Guiding Eyes for the Blind. After going through various aptitude tests, it was determined that Fred would not be able to make a guide dog, but would make an amazing companion. Happily, Fred found loving "parents" here in the neighborhood.
Bodrum Mediterranean Restaurant
584 Amsterdam Ave, New York, NY 10024
(212) 799-2806
476 Amsterdam Ave, New York, NY 10024
(212) 579-3076