Apple Picking Will Get You In the Autumn Spirit At These Orchards An Hour From Your Sagamore Apartment
October 20, 2021
|
Uncategorized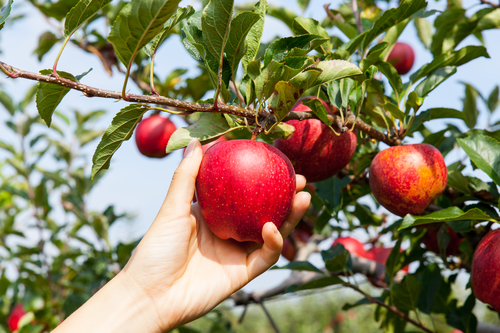 As the air cools and the leaves change colors, it's obvious – fall is in the air here on the Upper West Side! One of the best ways to get in the autumn spirit near our Sagamore apartments is to head out to the orchard for a day of apple picking, an activity that's just as fit for a six-year-old as it is for a 60-year-old.
Here near our Sagamore apartments, we have tons of orchards that offer a day out on the farm complete with hay rides, cider doughnuts and more. As different varieties of apples are ripe at different times of the season, check these orchards' websites to see if they have your favorite this weekend!
Masker Orchards, located at 45 Ball Rd, Warwick which is one hour from your Sagamore apartment, is a 100-year-old orchard where you can drive right to the tree with your family and all of your picnic gear for an idyllic day in the country.
Masker is more than a 200-acre, pick-it yourself apple orchard – it is a family tradition, and an experience that your family will remember for a lifetime. The views of the entire valley are breathtaking, especially amidst the warm glow of the area's notoriously spectacular fall foliage!
Apple Ridge Orchards, located at 101 Jessup Rd, Warwick which is one hour from your Sagamore apartment, is a family-run orchard open from July to November for visitors to enjoy amazing scenery as they walk through majestic orchards and manicured fields.
Here, go on an old-fashioned hay wagon ride, pet and feed friendly farm animals and visit the farm stand to taste apple cider doughnuts and other delicious farm goodies. Guests can also see their inside honey bee observation hive and purchase 100% raw honey from the hardest working bees in New York State.
45 Ball Rd, Warwick, NY 10990
(845) 986-1058
101 Jessup Rd, Warwick, NY 10990
(845) 987-7717