These Upper West Side Restaurants Have Delicious Wings To Accompany The Big Game
October 7, 2021
|
Uncategorized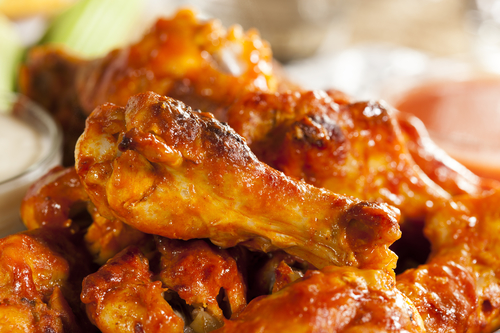 Whether you're the football team's biggest fan or you don't know the difference between the quarterback and linebacker, wings are one way to help everyone enjoy the big game. This October during football season, don't settle for mediocre wings – head to these local restaurants.
These spots near your Sagamore apartment specialize in wings, offering juicy, freshly-made versions of the popular food in a variety of sauces. Enjoy them at the bar overlooking the big screen or from the comfort of the couch at your Sagamore apartment.
Koko Wings, located at 248 W 106th St, New York which is five minutes from your Sagamore apartment, is a snug, contemporary cafe specializing in Korean fried chicken, plus modern Asian bites and beer.
Koko Wings' goal is to serve crispy, juicy and minimally greasy fried chicken whose flavor is boldly enhanced with their unique tasting special sauces. Those include soy garlic and hot spicy garlic, which are made with the highest quality ingredients to achieve its extraordinary taste.
Amsterdam Ale House, located at 340 Amsterdam Ave, New York which is seven minutes from your Sagamore apartment, is a no-frills brewpub with a sizable craft beer lineup, a bar food menu and several TVs airing sports.
Amsterdam Ale House tries to stay true to the warmth and familial environment of an old school pub while adding modern touches. They serve a menu of traditional American pub fare as well as more modern and healthy dishes. They still think that a great pub menu starts with a great plate of wings, and that will never change!
248 W 106th St, New York, NY 10025
(212) 932-7722
340 Amsterdam Ave, New York, NY 10024
(212) 362-7260