Celebrating Festivus in the Upper West Side with a Seinfeld Tour
December 22, 2021
|
Uncategorized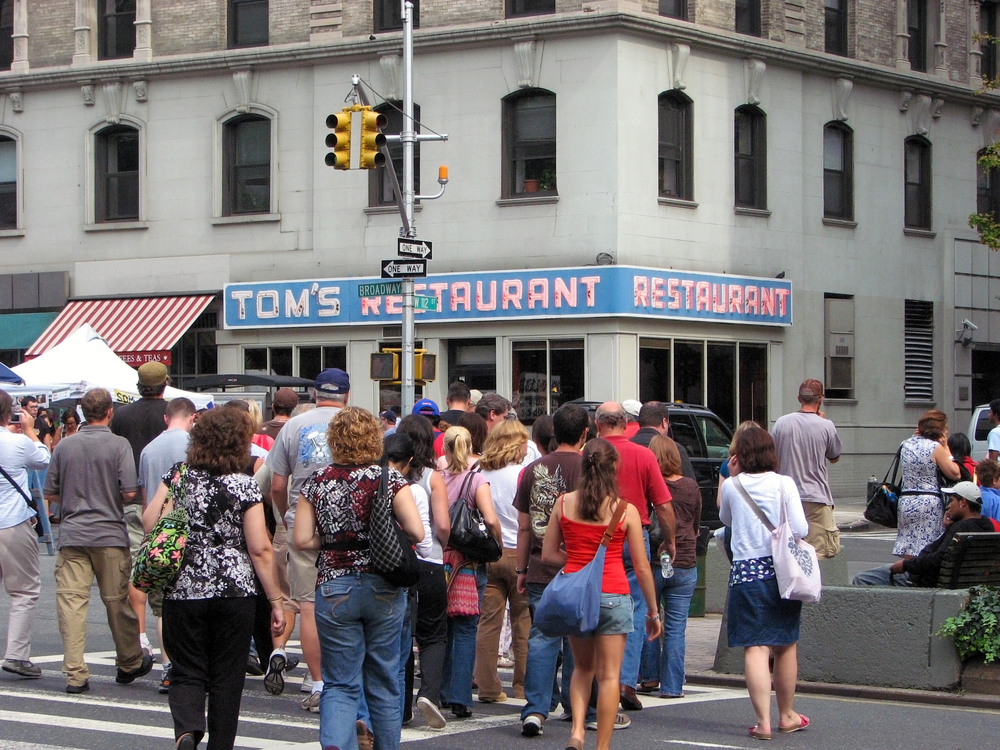 Did you know the Upper West Side has its own holiday this time of year? Well, sort of. Made famous by legendary Upper West Side sitcom, Seinfeld, Festivus has been gracing the TVs of America's living rooms since 1997. This imaginary but very entertaining holiday was dreamed up by Seinfeld favorite, Frank Costanza (and real-life actor Jerry Stiller also happened to be an Upper West Sider!)
The Festivus episode of Seinfeld is one of the show's most endearing legacies, and fans of the show have celebrated the silly holiday ever year since the episodes' debut. You may not want to participate in the "airing of grievances" or the "feat of strength", but living in the Upper West Side you can give yourself your own unique Festivus experience that not many others can get. Seinfeld was filmed right here in the Upper West Side, and many of the locations from this beloved TV show are just a short walking distance from your Sagamore Apartment. Check out some of these Seinfeld filming locations, or sign up for this walking tour which will give you a guided tour of the Upper West Side's Seinfeld legacy.
Tom's Restaurant – One of the main sets of the show, Monk's is actually Tom's Restaurant in the Upper West Side. Located just a few blocks south of Columbia University's main campus, the iconic neon sign still attracts snapshots on a daily basis, and the diner seems to court tourists more than locals – but it's still a solid stop for a Seinfeld tour. It's exterior is definitely worth the short trip for a Festivus selfie. Unlike in the 90s for Jerry and crew, Tom's now offers delivery, so if you wanted to try the "Big Salad", you could have one delivered right to your Sagamore apartment.
H&H Bagels – It's at the original H&H on the Upper West Side where Frank Costanza visits Kramer to teach him the ways of Festivus, and with Kramer's enthusiasm, Frank revives the holiday, pole and all. Unfortunately for Seinfeld fans, the original UWS location is now a Verizon store. However, you can visit their new UWS location at 526 Columbus Avenue, between 85th and 86th Streets and get a bite of the bagel called "like no other bagel in the world." Unlike Tom's which is mostly a tourist attraction, H&H is a very real NYC landmark, selling bagels to hungry New Yorkers since 1972. Like Tom's, you can also get this legendary Seinfeld eatery to deliver right to your Sagamore apartment.