Holiday Markets in The Upper West Side
December 9, 2021
|
Uncategorized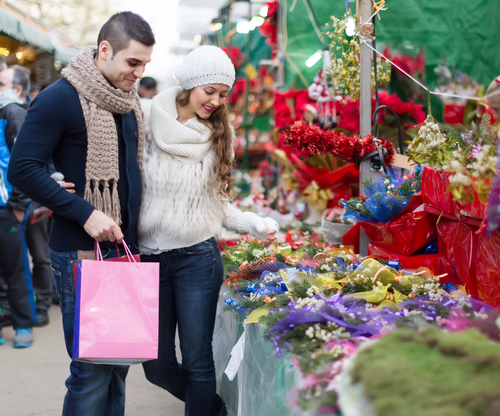 While there are tons of great small brick and mortars and even more giant commercial hubs to do your shopping in this holiday season, living in the heart of New York City gives you an opportunity for shopping to be a bit more fun- – try one of our festive Holiday Markets! Every year across the globe, Christmas Villages pop up in major cities, full of unique gifts and foods you can enjoy and give to your loved ones.
"Christkindlmarkts" started in Germany, but have become increasingly more popular in America over the past decade. Luckily for us, New York City has been ahead of the game and we have a very popular Holiday Market less than ten minutes from your Sagamore apartment.
Columbus Circle Holiday Market – As far as holiday markets are concerned, the iconic one at Columbus Circle might be one of the best—and it is officially coming back for the season until Christmas Eve. Much like it's "sister market" at Union Square, the Columbus Circle market offers a feast for the eyes and the stomach. Adjacent to Central Park, the intimate bazaar is a festive smorgasbord of handmade crafts and delicious, locally made treats. Pick up unusual and affordable holiday gifts or delight your palate at this charming, cozy little maze of booths and stores, all decked out for the holidays.
Columbus Circle Holiday Market
Columbus Cir &, Central Park S
New York, NY 10019