Morningside Lights Festival, West Side Country Fair and More September 2022 Events Near The Sagamore
August 14, 2022
|
Uncategorized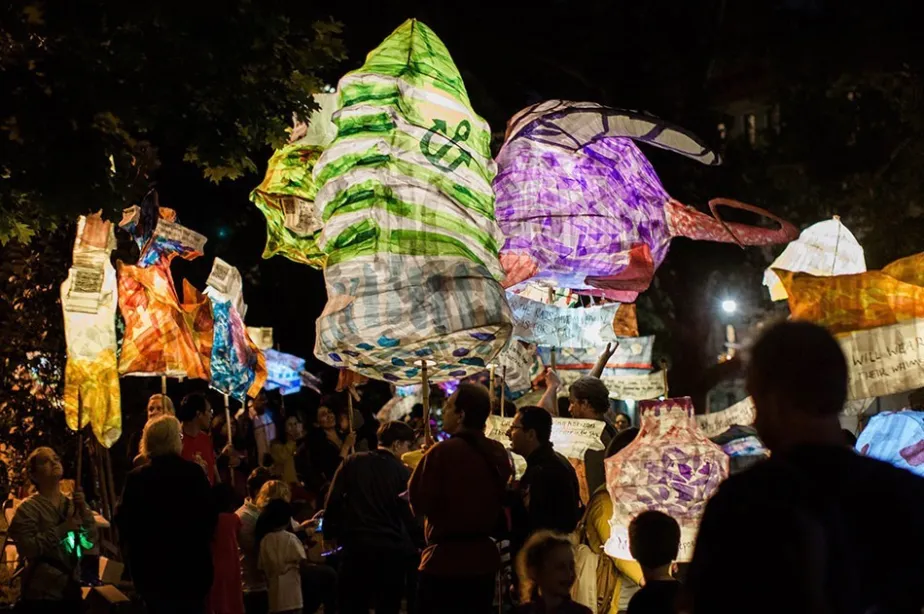 With fall just around the corner, the Upper West Side is celebrating the last weeks of summer with the Summer on the Hudson series, plus a whole lot more. Here's a look at what's happening this September near The Sagamore.
The Morningside Lights Festival – Sept. 24
One of the most popular annual events on the Upper West Side will return this September for the first time since 2019. The 11th Annual Morningside Lights Festival will take flight Sept. 24 at 8 p.m. when the night sky will be filled with handmade lanterns floating from Morningside Park to Columbia University's campus.
The return of the festival is expected to be more beautiful than ever as this year's theme will be "The Reimagined Monument," an illuminated moving sculpture garden composed of over 40 lanterns crafted by community members. Learn more about The Morningside Lights Festival.
Silent Disco – Sept. 10
Who doesn't love quiet clubbing? Also part of the Summer on the Hudson series is Pier i Cafe's Silent Disco, set for this Sept. 10. Featuring three simultaneously live DJs, you can use your headphones to switch between each DJ to decide which one you want to listen to. Learn more about Pier i Cafe's Silent Disco.
West Side Country Fair – Sept. 4
Visit Pier I at 70th Street this Sunday, Sept. 4 from 1 p.m. to 6 p.m. for a free, family-friendly day of live music, live magic, carnival rides, games and much more. This year's County Fair will include a popup playground, surrounded by local food and craft vendors.