5 'Touristy' Things-to-Do With Out-of-Towners On the Upper West Side
May 17, 2023
|
Neighborhood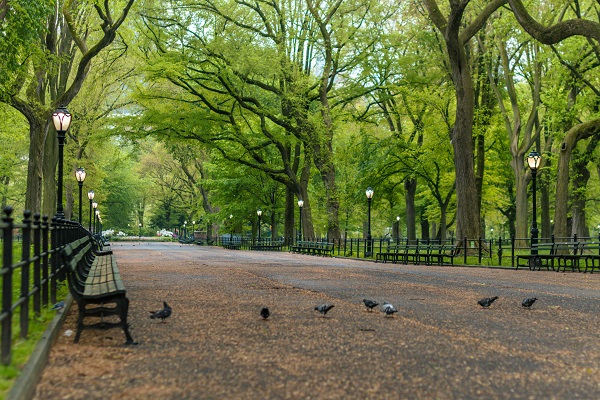 So you have friends or family visiting for the afternoon and you're not sure how to keep them entertained. Not to worry. Here are five "touristy" things to do on the Upper East Side that your visitors will love.
Stroll Through Central Park
No visit to the Upper West Side is complete without exploring the sprawling oasis that is Central Park. Take a leisurely stroll through the park's picturesque pathways, lush meadows, and serene lakes. Don't miss the iconic sights like the Bethesda Terrace, Strawberry Fields, and the Jacqueline Kennedy Onassis Reservoir. Central Park offers an escape from the bustling city, inviting you to relax, picnic, and enjoy the beauty of nature.
Visit the American Museum of Natural History
Located on Central Park West, the American Museum of Natural History is a cultural gem that should be on every visitor's list. Delve into the fascinating world of science, nature, and history as you explore its renowned exhibits, including the iconic dinosaur fossils, the breathtaking Rose Center for Earth and Space, and the mesmerizing Hall of Gems. Immerse yourself in the wonders of the universe and unravel the mysteries of our planet.
Explore Lincoln Center for the Performing Arts
A cultural hub on the Upper West Side, Lincoln Center for the Performing Arts is a must-visit for art enthusiasts. Experience the magic of live performances at one of its renowned venues, such as the Metropolitan Opera House, David Geffen Hall, or the New York City Ballet. Catch a captivating musical, ballet, or symphony and revel in the world-class talent that graces this iconic performing arts complex.
Indulge in Culinary Delights on Columbus Avenue
Columbus Avenue is a culinary paradise on the Upper West Side, offering a diverse range of dining options to suit every taste. Treat yourself to a delightful brunch at a cozy café, savor international flavors at one of the neighborhood's many restaurants, or explore the vibrant food markets for gourmet delights. Columbus Avenue is a food lover's dream, with countless eateries and culinary experiences waiting to be savored.
Experience Riverside Park
Stretching along the Hudson River, Riverside Park offers breathtaking waterfront views and a serene escape from the city's hustle and bustle. Take a leisurely stroll or rent a bike to explore the park's scenic trails, beautifully landscaped gardens, and riverside promenades. Enjoy a picnic by the river, soak up the sun, or simply unwind in the tranquility of this urban oasis.