Orsay, Oceana, and More Seafood Try Near The Sagamore
May 17, 2023
|
Neighborhood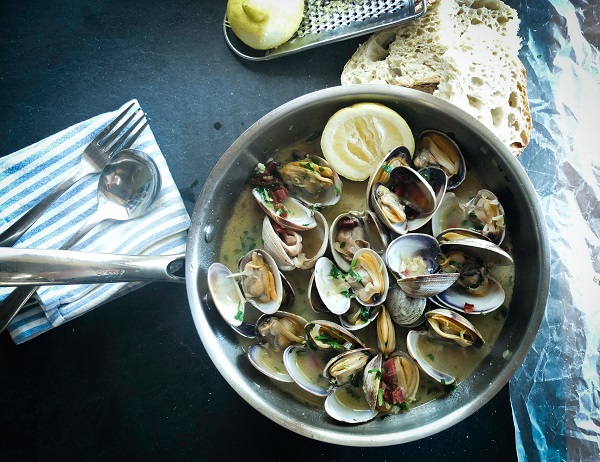 Hungry for the freshest seafood near The Sagamore? Here are three seafood restaurants to check out this week close to home.
Crave Fishbar – UWS
At Crave Fishbar – UWS, sustainable sourcing takes center stage. The restaurant is dedicated to serving seafood sourced responsibly, working closely with local fishermen and suppliers to ensure the freshest catches while preserving the environment.
Indulge in their mouth watering dishes like the Fisherman's Stew, Tuna Poke Bowl, or their renowned Lobster Roll. The cozy and welcoming ambiance adds to the overall dining experience, making Crave Fishbar – UWS a go-to spot for a casual seafood feast on the Upper West Side. Learn more about Crave Fishbar on the Upper West Side.
Oceana
Oceana's elegant ambiance, impeccable service, and refined menu make it a go-to destination for seafood connoisseurs. The restaurant's commitment to quality shines through its thoughtfully prepared dishes.
From exquisite seared scallops and succulent grilled fish to indulgent seafood towers featuring a medley of fresh oysters, clams, and shrimp, Oceana's menu is a testament to the ocean's bounty. Whether you're celebrating a special occasion or seeking a sophisticated culinary experience, Oceana on the Upper West Side will exceed your expectations. Learn more about Oceana. Learn more about Oceana.
Orsay
Situated on Lexington Avenue, Orsay transports diners to a classic French brasserie ambiance while offering delectable seafood creations. From the iconic Bouillabaisse to the luscious Grilled Branzino, each dish is crafted with precision and showcases the delicate flavors of the sea.
The charming Art Nouveau decor, warm lighting, and attentive service create an inviting and sophisticated atmosphere. Whether you're indulging in the finest oysters or savoring their signature seafood pasta, Orsay provides an elegant and memorable dining experience on the Upper East Side. Learn more about Orsay on the Upper East Side.