Discover Beaches Close to Home in NYC This Summer
June 15, 2023
|
Neighborhood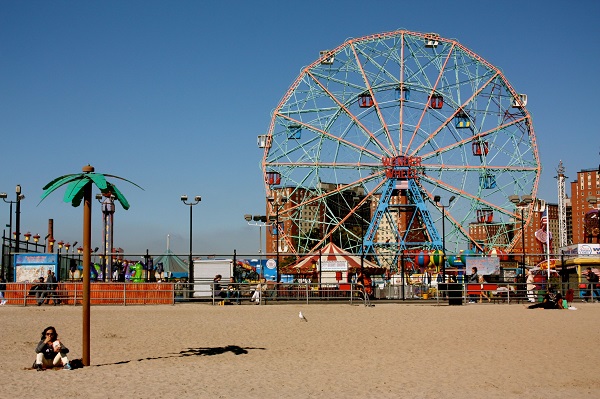 Living in bustling NYC can be thrilling, but sometimes, a retreat to a tranquil beach is exactly what you need. Here are three beaches to check out surprisingly close to home.
Orchard Beach
Travel Time: Approximately 45 minutes.
Located in the Bronx, Orchard Beach provides a delightful escape for New Yorkers seeking a beach experience closer to home. Dubbed the "Bronx Riviera," this crescent-shaped beach stretches along the Long Island Sound and offers a tranquil retreat. Enjoy the soft sands, take a refreshing swim, or engage in a friendly game of beach volleyball. The beach features various amenities, including picnic areas, playgrounds, and food concessions. Orchard Beach is a beloved spot for locals, where you can soak up the sun while embracing the welcoming community atmosphere.
Coney Island
Travel Time: Approximately 1 hour
A legendary beach destination that needs no introduction, Coney Island has been captivating visitors for generations. Located in Brooklyn, this iconic beach is renowned for its amusement park, thrilling rides, and the famous boardwalk. Dip your toes in the Atlantic, stroll along the lively boardwalk, or sample classic treats like hotdogs from Nathan's Famous. The vibrant atmosphere, complete with carnival games and sideshows, will transport you to a bygone era. From fireworks displays to the annual Mermaid Parade, Coney Island is a cultural hub that offers entertainment beyond the sand and surf.
Rockaway Beach
Travel Time: 1 hour, 30 minutes
Located in Queens, Rockaway Beach is a beloved seaside destination for New Yorkers seeking a coastal getaway without venturing too far from the city. Just a subway ride away, this 5.5-mile stretch of sandy shoreline offers something for everyone. Whether you prefer sunbathing, swimming, or surfing, Rockaway Beach has it all. With a lively boardwalk lined with eclectic food vendors, surf shops, and bicycle rentals, you can indulge in a variety of activities while enjoying the ocean breeze. Don't miss the opportunity to catch a breathtaking sunset over the Atlantic Ocean, creating a perfect end to your beach day.