Play These Upper West Side Pickleball Courts
July 25, 2023
|
Neighborhood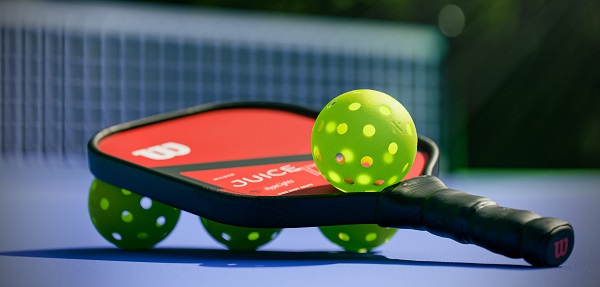 Looking for pickleball courts on the Upper West Side? Look no further. Here are three great pickleball courts to discover near The Sagamore.
Riverside Park Pickleball Courts
Address: Riverside Drive and, W 110th St, New York
Discover the heart of pickleball action at Riverside Park's fantastic pickleball courts. Nestled amidst lush greenery and scenic views of the Hudson River, these courts offer an exhilarating outdoor experience. Whether you're a seasoned player or a novice looking to learn, the friendly atmosphere welcomes all. Enjoy some friendly competition, bask in the summer sun, and make new friends while engaging in this popular sport. Learn more about pickleball at Riverside Park.
Gertrude Ederle Recreation Center
Address: 232 W 60th St, New York
Swing by the Gertrude Ederle Recreation Center for a dynamic pickleball experience on the Upper West Side. With state-of-the-art facilities and welcoming staff, this recreational center offers both indoor and outdoor courts, ensuring pickleball fun in any weather. Whether you prefer casual play or organized tournaments, the versatile options cater to players of all levels. Dive into the pickleball craze and stay active in this vibrant community hub. Learn more about pickleball at Gertrude Ederle Recreation Center.
Carl Schurz Park Pickleball Courts
Address: 13 Gracie Square, New York
For pickleball enthusiasts seeking an active escape, Carl Schurz Park boasts excellent pickleball courts in a serene setting. Engage in friendly matches surrounded by the park's natural beauty and tranquil ambiance. Open to players of all ages and skill levels, these courts provide the perfect opportunity to work on your game while enjoying the refreshing outdoors. Experience the joy of pickleball in the heart of Upper West Side's picturesque surroundings. Learn more about Carl Schurz Park's pickleball courts.