Discover Omakase Tasting Tables Near the Upper West Side: Bar Masa, Taru, and More
August 18, 2023
|
Neighborhood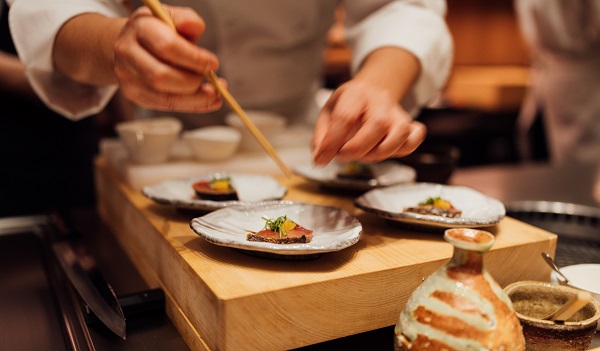 Experience the essence of Japan in and around the Upper West Side through these outstanding omakase tasting tables, each offering a unique culinary journey.
Takeda
Address: 566 Amsterdam Ave, Upper West Side, NYC
Cost: $250
Nestled in the heart of Manhattan, Takeda offers an immersive omakase experience. Guided by traditional techniques and the freshest ingredients, the chefs here craft an eloquent sushi journey. Every plate tells a story, making Takeda a must-visit for sushi connoisseurs seeking authenticity blended with innovation. Learn more about Takeda.
Sushi Noz
Address: 181 E 78th St., Upper East Side New York, NYC
Cost: $495
Sushi Noz stands as a beacon of traditional Edomae sushi in NYC. The intimate setting, warm wooden interiors, and masterful chefs create an ambiance reminiscent of Tokyo's finest counters. Each bite is a reflection of artisanal skill, seasonal ingredients, and a profound respect for sushi's rich heritage. Learn more about Sushi Noz.
Bar Masa
Address: 10 Columbus Circle, Time Warner Center, 4th Floor, Midtown West, NYC
Cost: $750
An iconic destination in Midtown NYC, Bar Masa offers an exquisite omakase experience. With Chef Masa Takayama's guidance, the culinary journey here is unparalleled. Premium ingredients and innovative techniques create a symphony of flavors in every bite. A true haven for sushi aficionados. Learn more about Bar Masa.